Ap1 plus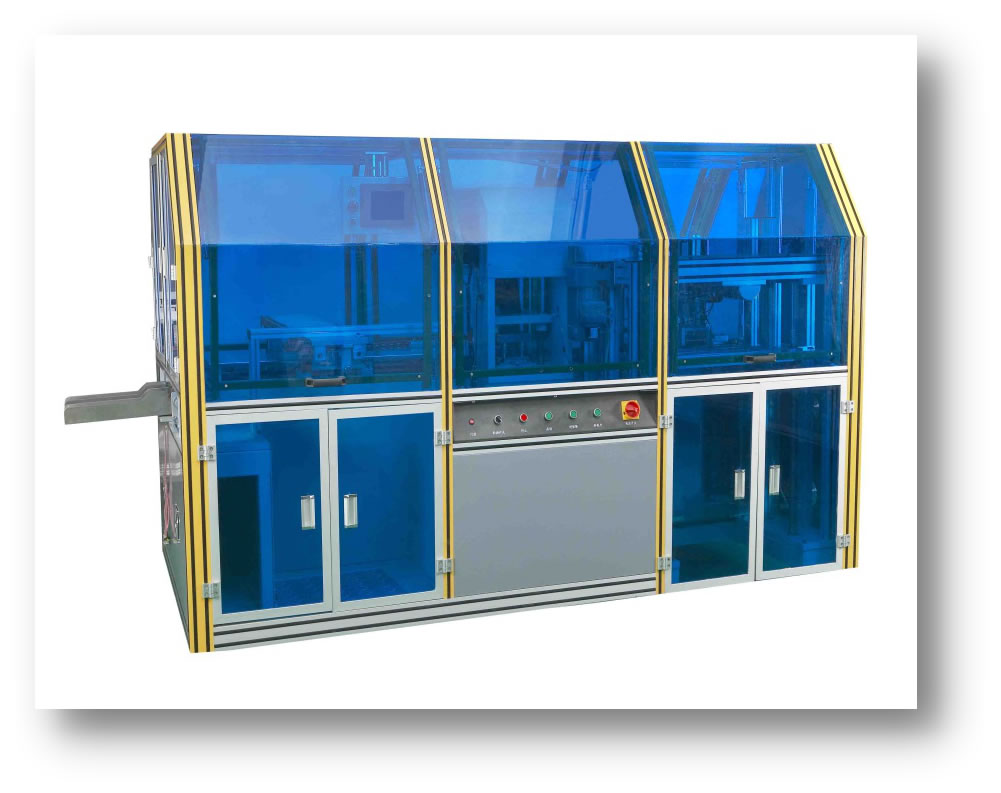 Card Puncher (AP1 PLUS)
This machine is controlled by PLC automatically and operated on English and Chinese touch panel human-machine friendly interface. High sensitivity optical fiber sensor cooperating with two sets of stepping system to achieve lengthways search localization, and then double servo-motor drive and imported no-crevice ball screw to achieve transverse localization and material feed. High speed and high precision (it will not affected by the dimension of material). Power is adopt high-power servo motor as source of power, big punching strength and high speed (adjustable) which to make sure the perfect effect of the card that punched.
Features:
1. Incorporating material sending, card punching, card collecting and scrap collecting.
2. Rational design for smooth material feeding and the vacuum sucking basin sucking the material to make sure the transmission of the material smoothly and unwounded.
3. Double servo motor drive and double lead screw to send material, stepping distance is adjustable. High speed and high precision.
4. High-power servo motor as source of power, the speed of punching is adjustable, punching effect is perfect.Card collecting is adopt each molding chamber collecting the card separately, which to make the punching plate material don't need to separate card again.
5. Scrap will be collected and piled up automatically by manipulator.
6. This machine is controlled by PLC program automatically automatic inspection for no material and full cards of slot and the machine will halt in case of errors. It's stable and reliable.
Technical parameters:
Model

AP2

Power source

AC 380V/50 Hz

Total power

5KW

Air source

6kg/cm2 (dry without water)

Weight

Approx. 1800kg

Punching plate

3x8、4x8、5x5 etc.

Applicable materials

PVC、ABS、PET、mixed material of

PVC and ABS Paper cards and so on.

Output

12000-18000 pcs/hour (4x8)

16000-24000 pcs/hour (3x8)

20000-30000 pcs/hour (5x5)

Control method

PLC program + Servo system

Overall dimension

L3000 x W1240 x H1750mm