Card Laminator Model: L7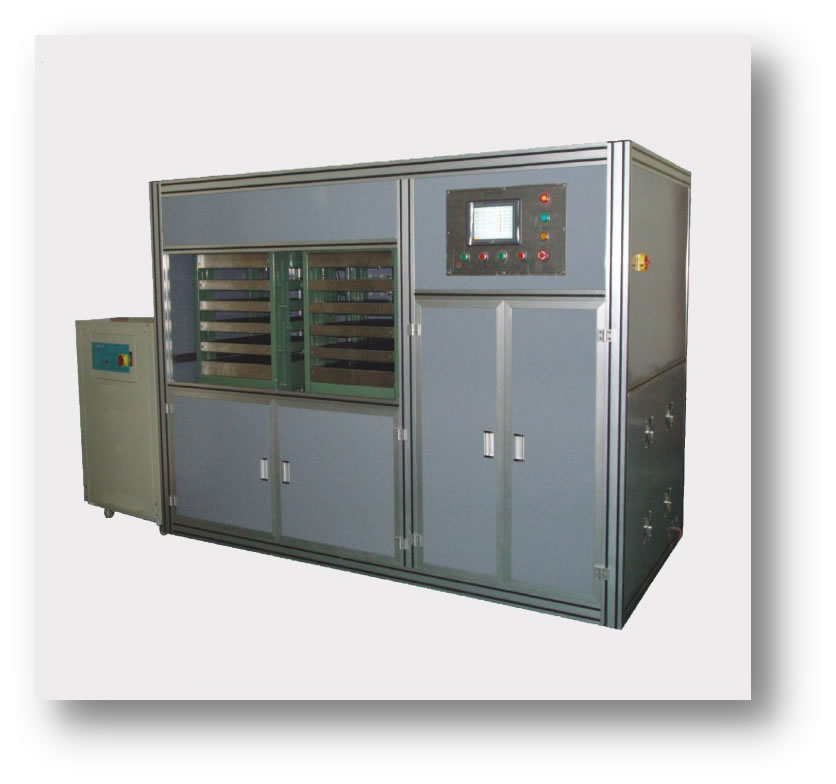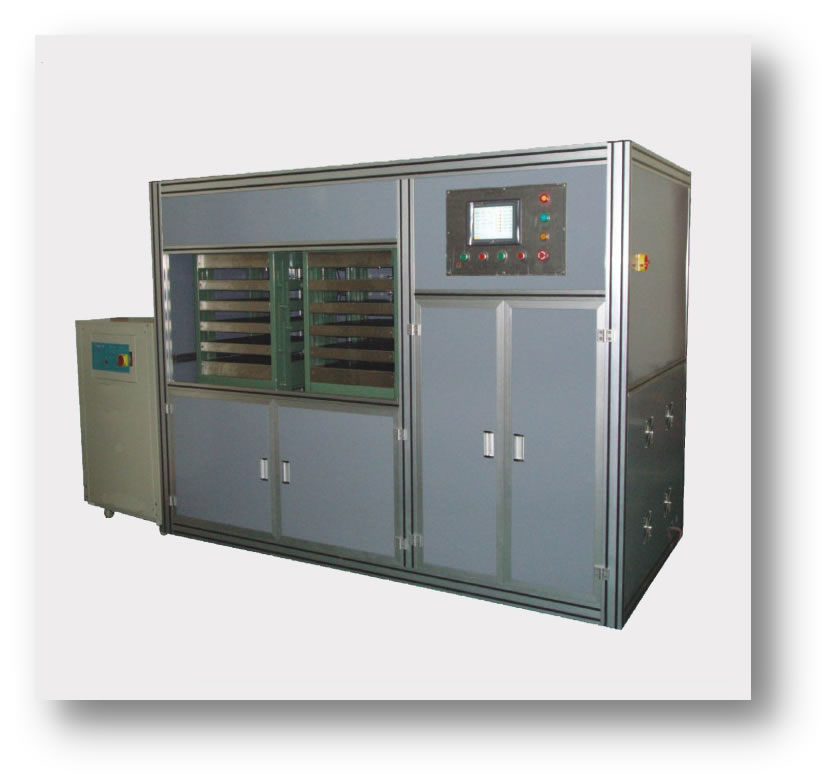 L7 Automatic Laminating Machine
This machine is card making equipment of high precision and high output made up of PLC control system and mechanical hydraulic system, multi-level pressurization is adopted, single cylinder jacks up and it can maintain balance automatically. There are two independent cold and hot unit, dual-route hydraulic pressure source is adopted for hydraulic system.
A specially imported control module is adopted on the hot laminating unit to control and set temperature and keeps the temperature constant. The pressure on the cold and hot units feeds data back to PLC by two sets of special sensors, and the pressure will be added or supplemented to keep the pressure constant. The pump station is equipped with a pressure retaining self-locking unit, which extends pressure supplementary interval, energy can be saved and production efficiency can be improved.
Feature
1. Touch panel human-machine interface is used, which ensures operation to be convenient.
2. Low noise and little vibration.
3. The electricity circuit is simple and maintenance is convenient.
4. The work is stable and it can alarm automatically.
5. With single cylinder jacking up, it is energy-saving and highly efficient and it can maintain balance automatically.
6. Multi-level pressure selection and output.
7. Temperature and pressure can both be adjusted to be constant automatically.
8. High control precision of temperature and pressure.
9. Manual and automatic functions and all parts can be operated separately.
10. It is applicable for laminating processing of various cards (especially suitable for laminating processing of non-contact IC cards).
Technical parameters:
| | |
| --- | --- |
| Model | L7 |
| Power source | AC380V/50Hz |
| Total power | 23KW |
| Number of working sets | Cold and hot layers |
| Number of working layers | Five cold and hot layers respectively |
| Number of pressure levels | 1-4 (it can be set as per needs) |
| Pressure range | 0-20Mpa |
| Temperature control range | 0-400℃ |
| Special setting of temperature control | 0.5℃ (it can be set as per needs) |
| Time precision | 0.1 second |
| Size of laminating plate | 460x530mm (it can be set as per needs) |
| Output | 280-400 plates/hour |
| Overall dimension | L2400 x W650 x H1780mm |
| Weight | Approx.3500kg |
| Operator | 1 person |
| Control method | PLC program |